About Courtyard Marriott Holland Downtown.
As the only Marriott Rewards hotel in downtown Holland, the Courtyard Marriott is a smart option for your next meeting or small presentation, with the chance to break for lunch at The Bistro or Big E's Sports Grill on site. This property's single, 477 sq. ft. meeting room is great for small corporate meetings. It seats up to 15, fully accommodating with executive board-quality class, TV and AV equipment, all within easy walking distance of downtown.
Location
The Courtyard is located in beautiful downtown Holland on 8th Street. We are within walking distance to numerous restaurants and locally owned stores.
121 East 8th Street
Holland, Michigan 49423
Tel: 616.582.8500

People Powered Perfection.
Our qualified staff is prepared to work with you to ensure that every aspect of your meeting goes off without a flaw. Because at Suburban Inns, the delight is in the details, and we always consider them one of our highest priorities.
Veronica Castorena

616.582.8500

vcastorena@suburbaninns.com

Veronica has worked across the entire hospitality spectrum over the course of her 15 year career, including restaurants, banquets, and hotels. She has a deep passion for serving people and making their events great. Her attention to detail and drive to go above and beyond for everyone is what sets her apart from the competition. Outside of work she enjoys her time with her 3 children and likes to golf or catch a sunset on the beach.
Spaces
About the Boardroom
A strong executive decision for focused business or other engagements, the Boardroom seats up to 15 people. Complimentary A/V and presentation equipment is available on site. The Boardroom is sure to more than meet your meeting expectations.
Contact us about this space
Capacity by Layout
Dimensions
Room Dimensions

L x W

Area

Sq Ft
Ceiling

Height

17' x 27'
477 Sq. Ft.
11'
Browse Photos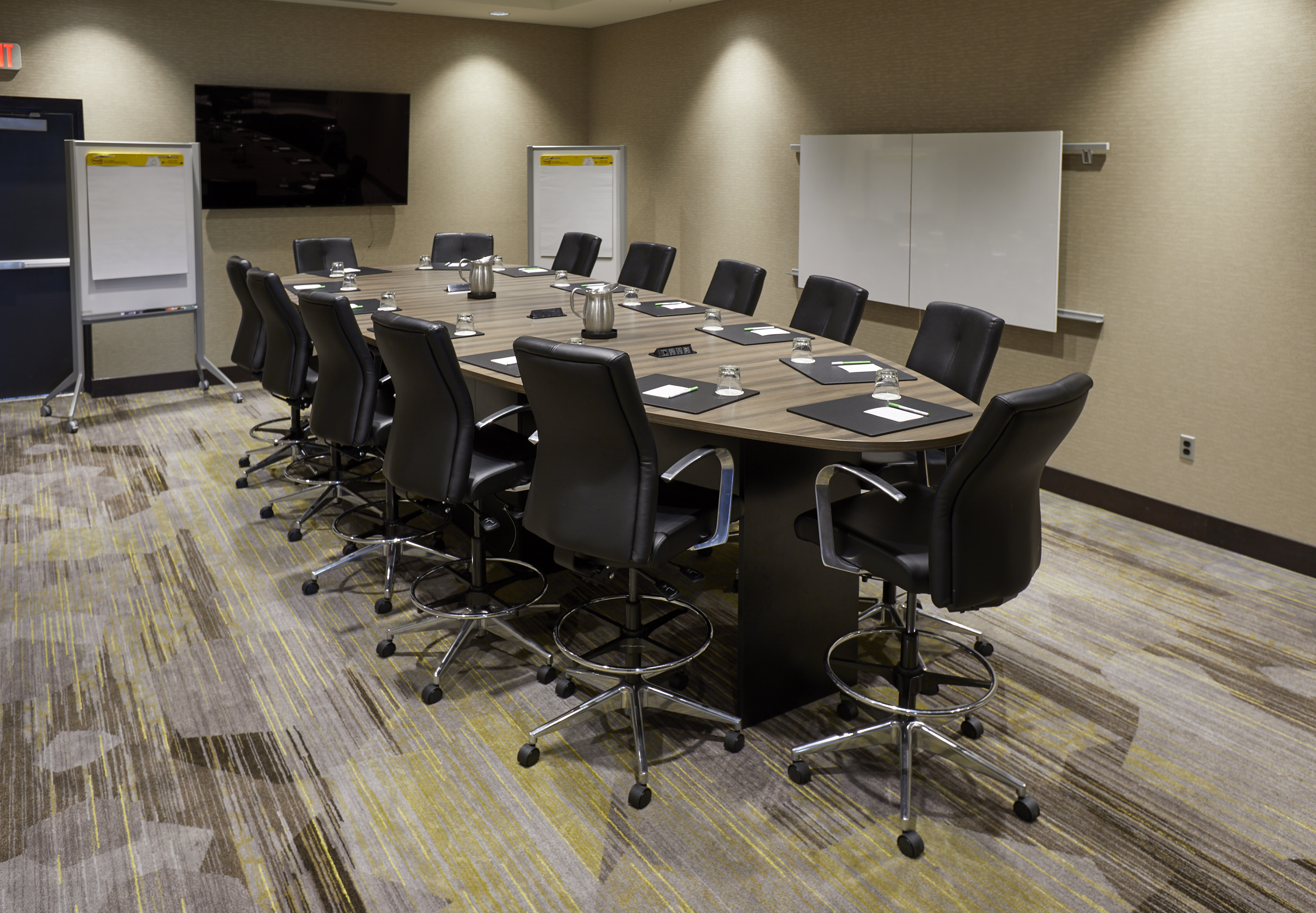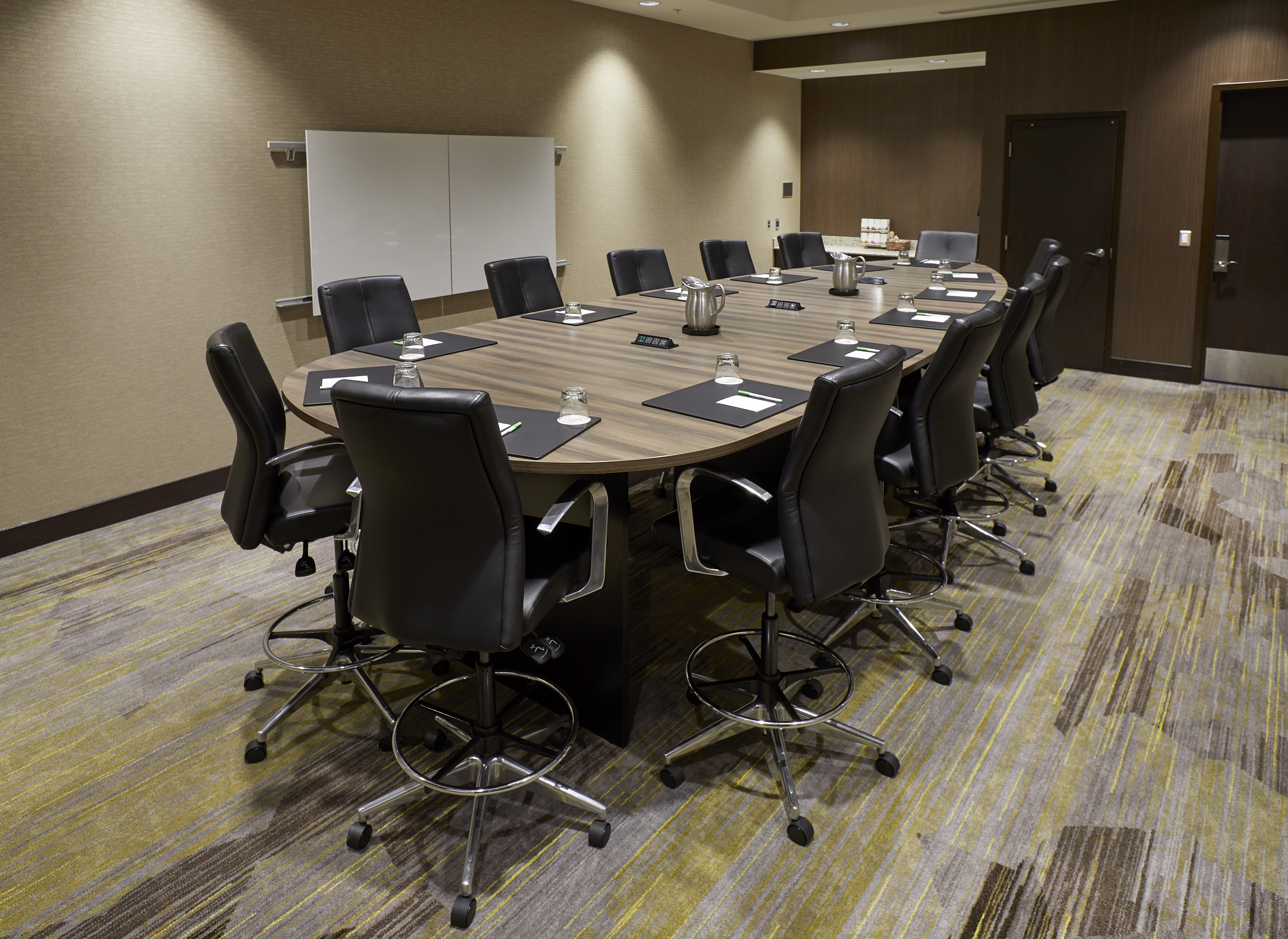 Event Dining
We'd be happy to provide dining services for your upcoming event. If you have any questions please contact us.
Policies & Procedures
We always strive to make your event not only the best it can be but also legal and safe for all of your guests. Click the button below for a list of our policies and procedures, as well as everything from food services and decorating to taxes, deposits and more.
Food and Beverage: This hotel is licensed and regulated by the state of Michigan. All food, must be purchased through the Courtyard Marriott Holland Downtown. In compliance with Michigan Liquor Regulations, no alcoholic beverages may be brought on site and all alcoholic beverages must be purchased and dispensed through the Courtyard Marriott Holland Downtown.Food and beverages cannot be taken off premise. The hotel reserves the right to remove any individuals found to be violating these policies.
Event Supervision: Upon acceptance, liability damages are explicitly the responsibility of party (ies) requesting services. Aforementioned parties are responsible for the conduct of their guests. Extra security may be provided for additional charge when requested.
Decorating: Affixing anything to the walls, floors or ceilings by any method (i.e. pins, nails, staples, tape, glue) in any function room is prohibited. Confetti, glitter and similar items are also prohibited. Due to fire code regulations, no open flame candles are permitted. Candles may be used if they are in an enclosed container.
Delivery of Materials: Meeting materials can be shipped no more than three (3) days prior to the event. If materials need to be shipped back, this can be arranged through the catering coordinator. Additional fees may apply. If shipping materials to the hotel, please include the company/group name, event manager, and date of meeting on the outside of the package. The hotel cannot assume responsibilities for damaged or lost merchandise sent for storage.
Deposit and Payment: The amount of the deposit varies based upon contracted space and services and will be determined at the time of your booking. Deposits are due with the signing of the contract. Payments may be made by certified check, cash, or major credit card. Payment by personal check is due ten (10) calendar days prior to the scheduled event.
Tax and Service Charge: 20% service charge will be added to all food and beverage costs. 6% sales tax will also apply.